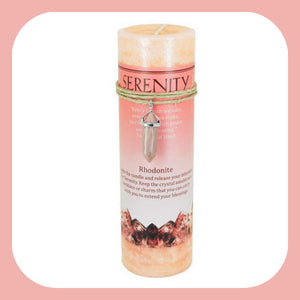 Serenity Pillar Candle with Rhodonite Pendant
SERENITY "Every breath we take, every step we make, can be filled with peace, joy and serenity." Thcich Nhat Hanh. Light the candle and release your intention for Bliss. Keep the crystal amulet as a necklace or charm that you can carry with you to extend your blessings.
Hand made in the USA.
Measures 6 1/4" x 2".
---
We Also Recommend
---